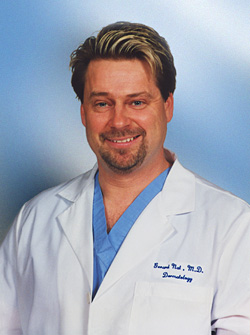 Gerard Nat, M.D.
Dr. Gerard Nat is a Board-Certified Dermatologist, practicing cosmetic, surgical and general dermatology. He treats patients of all ages. He was born in New Jersey, and graduated Summa Cum Laude and Phi Beta Kappa from Vassar College in 1981. He completed medical school training at SUNY in Buffalo, New York, his Internship at UC San Diego in Internal Medicine, and his Residency at UCLA School of Medicine in dermatology. Dr. Nat became Board-Certified in 1989 and has extensive training in cosmetic and general surgery. From 1989 to 2000, he was the dermatologist for Gallatin Medical Group in Downey. In 2001, he opened his private dermatology practice, also in Downey, with a focus on cosmetic, laser and surgical dermatology. Dr. Nat has published research articles and presented lectures and papers internationally on a variety of dermatological issues. He is married and lives in Long Beach.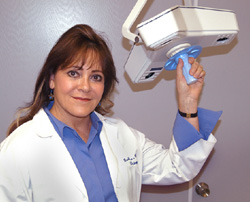 Barbara Stowe, R.N.
Barbara has been a registered nurse for more than 30 years and has worked with Dr. Nat for many years. She graduated from Cerritos College in 1976 and has worked in the acute hospital setting, medical clinics, rehabilitation, and dermatology. She graduated with her Bachelor's degree in Business Administration from University of Redlands in 1985. She enjoys all aspects of being a nurse in a dermatology office and is especially happy when performing laser procedures and skin care education. She is married and living in Long Beach with her husband and a very demanding dachshund!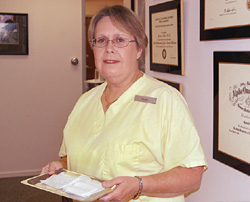 Grethe Tongsuthi, L.V.N.
Now RETIRED! After working with Dr. Nat for over 20 years, Grethe retired in October 2013. We hated to see her go, but are happy to know she is enjoying her freedom by traveling and spending lots of time with her beautiful grandchildren.
Grethe has four children, all of whom are university graduates! She became a grandmother in November of 2003 when her daughter delivered beautiful twin boys!
Grethe assists Dr. Nat in many aspects of the medical and cosmetic part of office activities, including surgeries, Botox, collagen, Restylane and sclerotherapy for leg veins.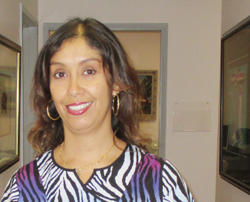 Herminia Duarte, M.A.
Hermie recently joined our staff and has worked in the medical field over 24 years. She is a certified Medical Assistant and Phlebotomist with both clinical and research experience. She is fluent in Spanish. She assists Dr. Nat in many aspects of the medical and cosmetic office activities, including surgeries, Botox, wrinkle fillers and sclerotherapy for leg veins. She loves working with and helping people. She is mom to a teenage son and lives in Los Angeles.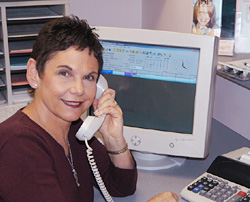 Laura Paulson, Reception
Laura has worked in the medical field since graduating high school in Downey. She has worked in medical offices throughout the years and enjoys most the contact with the patients, their families and the friendships that have developed. She has worked for over 25 years with Dr. Nat! Laura is married and has a son graduated from the University of Arizona with an engineering degree. Laura is our receptionist and assists Dr. Nat in many aspects of his office administration.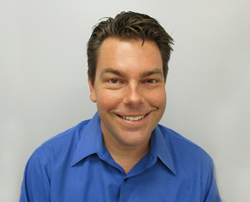 Bill Child, Administrative Assistant/Insurance Specialist
Bill has been part of Dr. Nat's staff for over 4 years. He handles patients' questions about their insurance claims and is always there to lend a helping hand when insurance issues arise. He has his own DJ business and is often booked on weekends for weddings and parties. He lives in Long Beach.